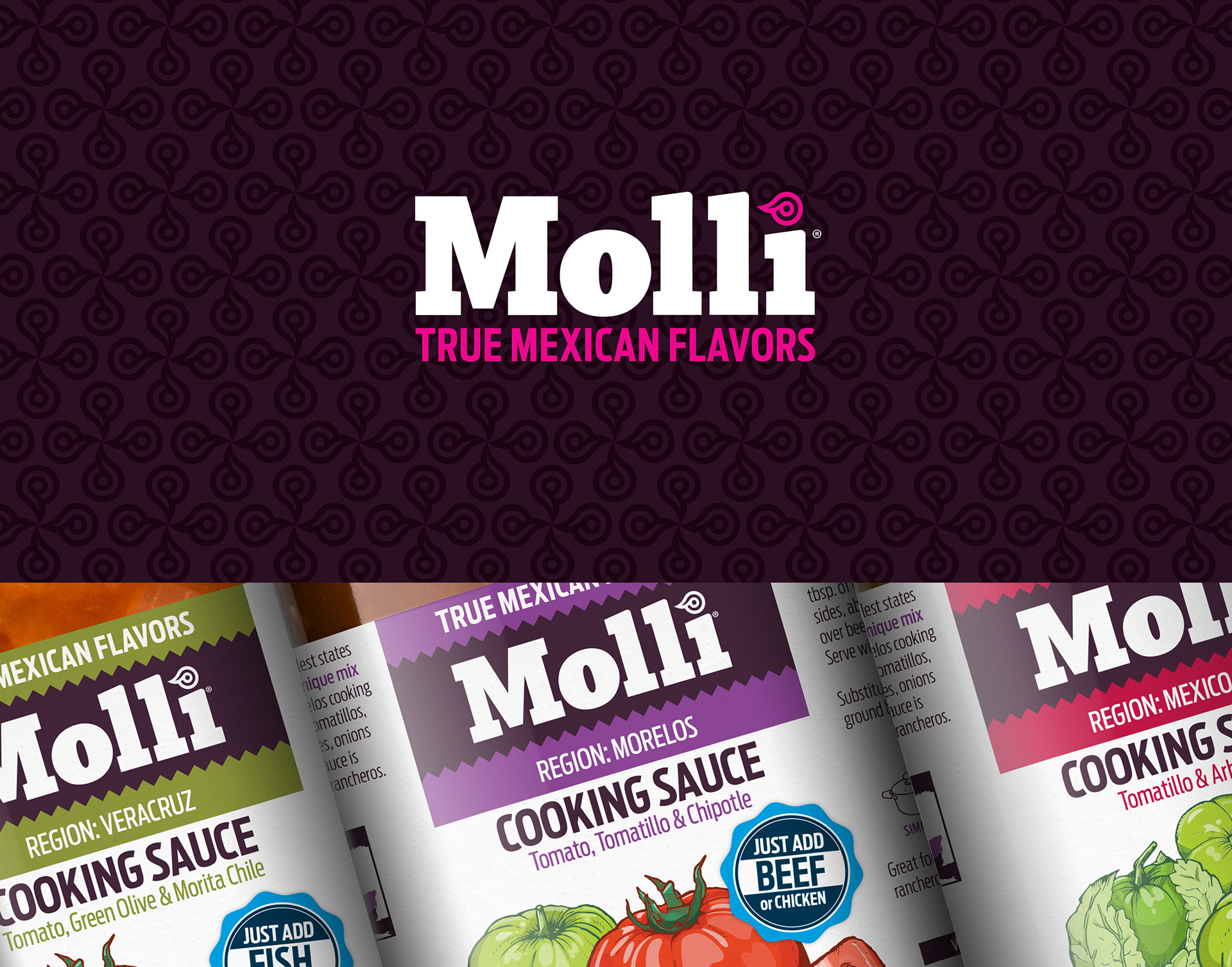 Founded in 2013, Molli sauces is the first brand that brings the pure and distinct flavors of the different regions of Mexico to America. Thanks to the high quality of its sauces, Molli managed to cultivate a strong following at the local level. However, when we tried to expand beyond Texas, we quickly found out that retailers were expecting to see a label that was congruent with our quality and price.
I helped Molli to upgrade their labels from a basic look and feel; to a premium, an
appetizing
label that not only attracts the eye of consumers but also pleases their customers. Since we introduced the new labels, we've seen an increase in retail interest as well as sales on shelves.
Art Direction & Branding:

Jorge B. Garrido. 
Design by:

Jorge B. Garrido.
Illustrations by:

Juan Manuel Nares.